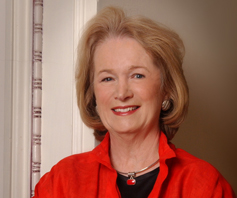 "If you read for pleasure, there's probably more pleasure per inch in Pickard's work than almost any other current crime novelist."

Cleveland Plain Dealer

"Pickard has evolved into a novelist of substantial literary power."

The Denver Post
Reviews
"Suspenseful. . .Pickard keeps the surprises coming and the tension high all the way to the end."

Detroit Free Press

"Pickard, author of the Jenny Cain mystery series ("Bum Steer," "Twilight") and the Marie Lightfoot trilogy (including "The Whole Truth"), has evolved into a writer of substantial literary power and gravitas. . .Equal parts coming-of-age tale, suspenseful thriller and mainstream evocation of small-town Kansas, "The Virgin of Small Plains" defies categorization - especially when a bit of magic realism is thrown into the mix - so it's safe just to say Pickard's latest is a darn good read, and anyone smart enough to pick it up can't help but admire it. . .Pickard nails scene after scene while moving her narrative along with clean, well-considered prose."

Denver Post

"Pickard. . .pulls off the feat of turning a state most Americans think of as dishwater dull into an ominous, foreboding landscape, capable of causing nightmares and snapping one's neck hairs to attention. From the break-your-neck suddenness of winter storms to the beautiful but mysterious landscape of the Flint Hills and the heart-thumping horror of a plains-spawned tornado, Kansas becomes a supporting character in its own right.

"With its perfectly sketched scenes (the ice storm that opens the novel, a moving scene of teenage love, another of a character defying Thomas Wolfe's missive about going home), sharply drawn characters and finely painted plot, The Virgin of Small Plains is a truly suspenseful novel."

Dorman T. Schindler, St. Louis Post-Dispatch

"The Virgin of Small Plains will keep you up all night. Nancy Pickard's intelligent, suspenseful storytelling never disappoints."

Julie Garwood, New York Times Bestselling Author of Slow Burn.

"Accomplished mystery writer Pickard (The Truth Hurts, 2002, etc.) skillfully exposes insidious elements in a small town. . .

"Pickard demonstrates an effective restraint with the material, so that when Mitch returns to the town for a reckoning, the shame of the town fathers leads to a satisfying denouement. . .

"A quietly fashioned, credible tale about the loss of innocence."

Kirkus Reviews.

"Nancy Pickard flexes her stellar storytelling talents in this unforgettable tale of love, lust, faith, betrayal and redemption. The Virgin of Small Plains is a powerful, mesmerizing suspense novel, a tour de force!"

Judith Kelman, Best-selling author and Mary Higgins Clark Award winner.

"An absorbing tale of love and deceit. This very readable standalone suspense novel, the first by popular mystery series author Pickard (Jenny Cain, Marie Lightfoot), will appeal to those who relished Martha Grimes's Hotel Paradise."

Library Journal.

"Fans of Nancy Pickard's Jenny Cain mysteries will treasure her new work of psychological suspense with gothic overtones. As the story of what happened seventeen years ago parallels the subplot of Mitch's return to his hometown, readers feel a sense of foreboding as if something terrible is about to occur. Fantastic characterizations, several exciting subplots that tie into the main story line and a glimpse of small town justice make THE VIRGIN OF SMALL PLAINS a special reading experience."

Harriet Klausner, Book Reviewer.

"Pickard probes the truth behind miracles and the tragedies behind lies in this mesmerizing suspense novel set in Kansas. . .a memorable read."

Publishers Weekly.

"A hold-your-breath suspense story. The Virgin of Small Plains is sexy, warm, and poignant with aching loss and a human desire for miracles. Pickard's best book yet."

Margaret Maron, Edgar-winning author of Rituals of the Season.

"Like the heart-stopping skid that sets it in motion, this book hurtles inexorably toward a startling conclusion. Along the way Nancy Pickard wrests magic from the everyday and redemption from broken dreams. THE VIRGIN OF SMALL PLAINS is a beautiful and resonant book."

Carol Goodman, author of The Ghost Orchid.