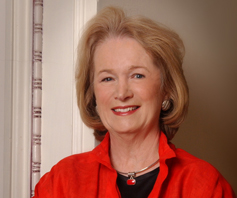 "If you read for pleasure, there's probably more pleasure per inch in Pickard's work than almost any other current crime novelist."

Cleveland Plain Dealer

"Pickard has evolved into a novelist of substantial literary power."

The Denver Post
Introduction
Award-winning author Nancy Pickard makes her Ballantine fiction debut in this utterly absorbing new novel, in which the mystery of a long-ago murder in a small Kansas town unravels, with devastating consequences.
Seventeen years ago, the brutalized body of an unidentified young woman was discovered in the snow during a blizzard in the Flint Hills of Kansas. Deeply disturbed by this senseless death, the town rallied to give her a decent burial in the local cemetery. Since then, strange miracles have visited those who faithfully tend to her grave -- some even believe that her spirit can cure deadly illnesses. Slowly, the legend of the ill-fated girl -- the so-called Virgin of Small Plains -- has spread.
But with the reappearance of prodigal son Mitch Newquist, troubling questions arise. Why did Mich abandon his beloved girlfriend, Abby, and flee on the night of the murder? Can Abby unravel a tangled seventeen-year-old skein of lies? And why do the town's leading citizens, including Mitch and Abby's own families, seem determined to keep the truth buried?