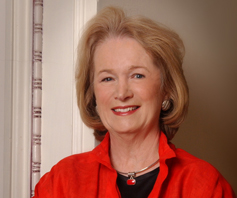 "If you read for pleasure, there's probably more pleasure per inch in Pickard's work than almost any other current crime novelist."

Cleveland Plain Dealer

"Pickard has evolved into a novelist of substantial literary power."

The Denver Post
A Note From Nancy
They say that novels start from a "What if," but sometimes they start from more than one of those. This novel started from a particular landscape in Kansas, and also from a set of questions that wouldn't let go of me until I wrote a book about them.
What if the child of a murder victim and the child of the killer fell in love?
What if a man was released from prison, but the family of the victim refused to believe he didn't do it?
What if good people did bad things?
There were other questions, as well, that I wanted to address:
What is the toughest test of one's belief in the proposition that no one should go to prison for crimes he didn't commit?" (I think the toughest test of that belief occurs when the person who goes to jail is someone whom people are glad to put there even if he didn't do that particular crime.)
What are the effects of power, money, and influence on other people and on the people who have it?
The Scent of Rain and Lightning is my exploration of those questions--not all of them answered in the ways I expected them to be!